Cable Repair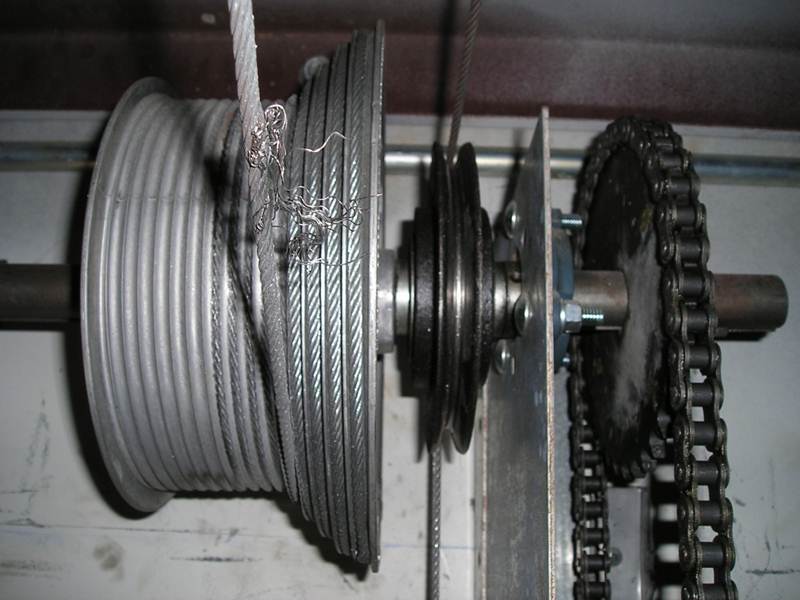 Cable Repair – When replacing a broken garage door cable on your garage door it's important to make sure you have the right tools to complete the job, cable repair service is a dangerous task to preform and it should be preformed only when you have the right tools for the job and should only preform by individuals that had the necessary training for completing the task professionally and safely.
In order to prevent any harm to the person that doing the repair job or an unnecessary damage to a garage door, in Lincoln Garage Door Repair we are highly recommending to hire only professional garage door repair technicians to provide this type of service.
If you still thinking about fixing your broken garage door cable yourself we will recommend to you to wear proper outfit, gloves, work boots and safety glasses. The tools and parts that required in most cases for garage door cable repair jobs are: set of garage door cables, vice grip, locking pliers, sockets, winding bars, wrenches, ladder and a ratchet.
* Please make sure the parts and the tools are in top condition.
The garage door cable size that needed in the job is determine by the size/height of the garage door in your property.
When you are choosing us, Lincoln Garage Door Repair, as your future garage door service provider you can be sure you will receive a very professional service, our service includes full diagnostic of the garage door prior to the start of the job, even though the garage door cable is the part that failed and broke in most cases the failure of one part in the garage door system will be related for a problem in another part, it can be the garage door drums that are worn and bent and it can be garage door springs that are in bad shape that resulting heavy pressure on the garage door cables whenever you are using the door, whatever the case may be when, we believes in fixing not just what's seems to be the problem but fixing also the source of the problem, this approach is the right approach and it will save you time and money and you can avoid repeating repairs related to the same problem for many years to come.
When you are facing broken cable in your garage door please give us a call, our Lincoln Garage Door Repair office is open daily from 7am till 7pm and we will do our best to assist you and bring your garage door back to full functionality fast, professionally and with our great rates.